SIPO has promoted the IoT Promotion Platform in 2016, integrated the original car, medical, green SIG(Special Interest Group)and adjusted to Smart Car Electronics, Smart Medical, Smart Home 3 SIGs. In 2019, SIPO will adjust the Platform to Smart Car Electronics SIG and Smart Care SIG, and will introduce unmanned vehicle technology and products to enable companies who are interested in smart car electronics and smart care applications to use the latest technology to develop related products and strengthen market share rate.
Through the platform, SIPO assists SIG members to share the technical progress and exchanges and cooperation of IoT products, strengthen the serial connection of component-side and system-side and application service platforms, and improve the domestic IoT industry supply chain system.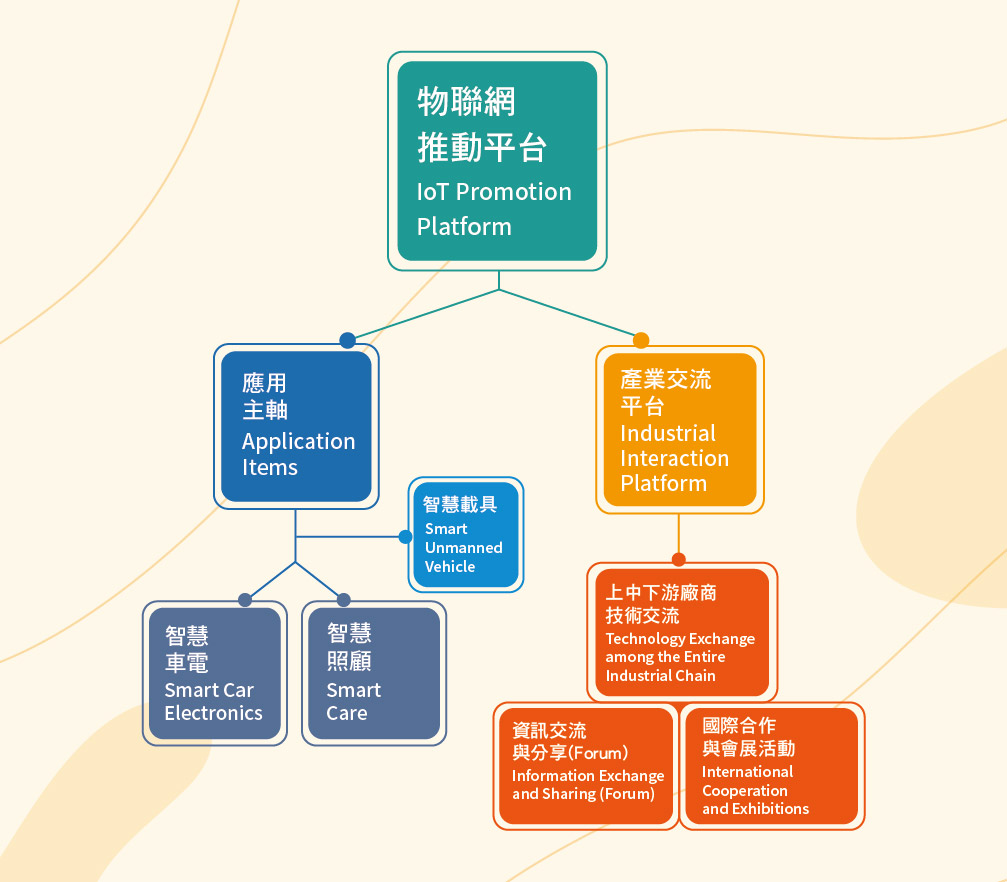 The application items are for 2019
Rights of SIG Members
Members will receive SIG business matchmaking information and international exchange and cooperation information (exchanges between Taiwan and Japan, Taiwan and US., Taiwan and Southeast Asia/South Asia, Taiwan Day of international brands…etc.) on an irregular basis.
Members can participate in exclusive events and activities for SIG members (international industry symposiums, international exhibitions and shows, seminars at international exhibitions, SIG annual conference, and career seminars…etc.).