SIPO (Smart Electronics Industry Promotion Office) started to promote car electronics SIG in 2011. In response to the trend of IoT, the name of car electronics SIG has officially been change to "Smart Car Electronics SIG" since 2016. It is hoped that the connection between upstream and downstream companies of the smart car electronics industry in Taiwan can continue to be fortified to help Taiwan's semiconductor manufacturers obtain more opportunities to involve in the application of smart car electronics industry.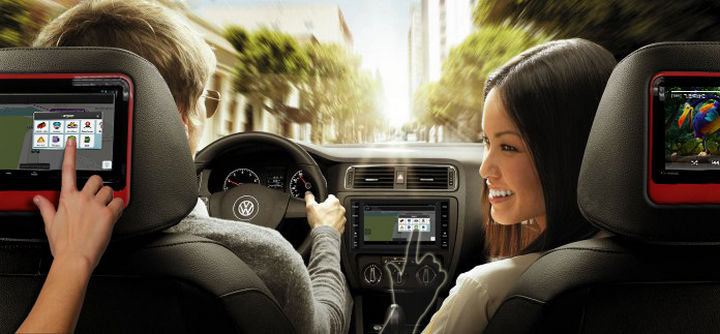 To showcase Smart integrations and applications from Taiwan's semiconductor manufacturers to overseas buyers and visitors, SIPO has organized a "SIPO Smart Living EXPO" pavilion at COMPUTEX 2017. There are two themes including Smart Internet of Vehicle and Smart Home.
HD Ehternet Camera from Alpha Networks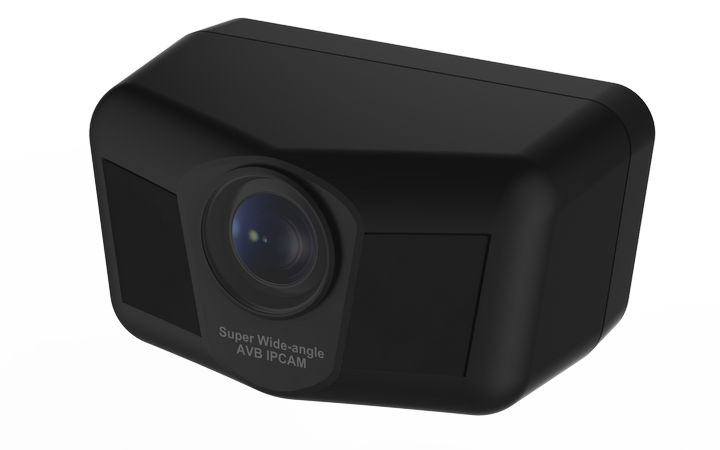 Alpha HD Ethernet camera work with AVM display to provides 360-degree surrounding scene of the car in bird-eye view. It can help a driver recognizes the vehicle's position, and parking spaces and adjacent objects. A driver can check for obstructions around the vehicle through the bird-eye view. A driver can simultaneously check the rear or front side views of the vehicle. competitiveness.
Automotive Ethernet Switch from Alpha Networks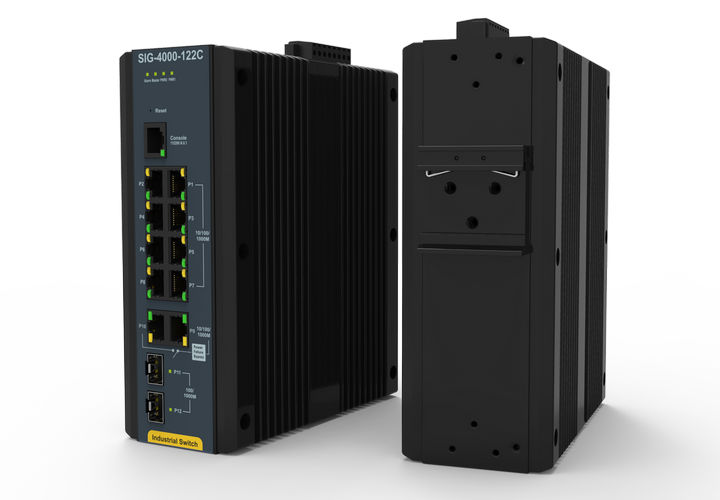 Automotive Ethernet Switch provides high speed data transmission in complex car network system, which can support multiple systems and equipment network, and provides the high reliability of the vehicle network, low electromagnetic radiation and low power consumption.
Automotive Radar Sensor from Alpha Networks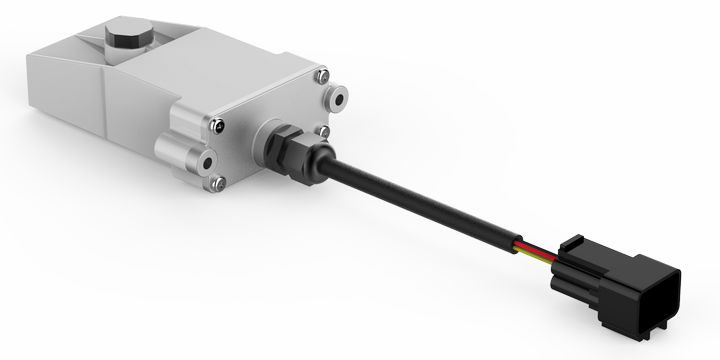 AMS-R2 series is an advanced and high value radar sensor in multiple applications of vehicle driver assistance, which is offering a complete solution for near and mid-range automotive and transportation collision warning systems.
AMS-R2's features are as follow:
1.Detect presence and accurate measurement of speed, distance
2.Supports different use cases through customized software algorithms.
3. Robust and resistance to vibration.
4.Reliable performance in extreme environmental conditions such as rain, snow, ice, salt, fog, dust and harsh temperatures
5.Small form factor, compact and robust which can be easily installed onto different areas of the vehicle without compromising vehicle styling.
LiFePo4 Cell & Pack from Phoenix Silicon International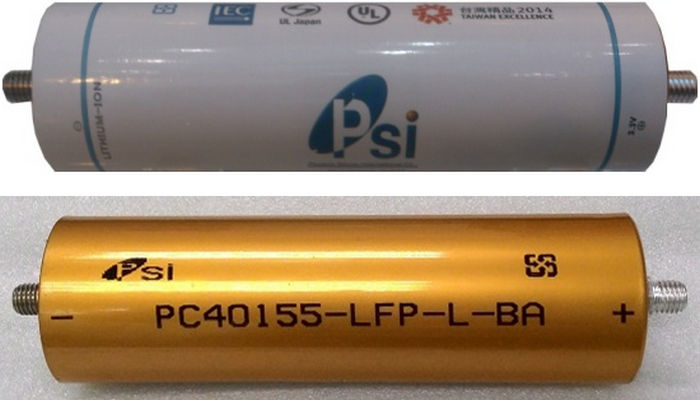 Phoenix Silicon International (Psi) delivers the best LiFePO4 technology in a standard battery pack (conformal to lead-acid battery pack) for a wide variety of applications. The standard Pack power systems is a family of 12V/24V/36V batteries that office twice the running-time and nearly half the weight of the equivalent lead-acid batteries. We are built with Psi BMS and pack technologies, enabling unsurpassed safety and excellent cycle life, lowering the total life-time cost of ownership. We are provide most of UPS, storage System, telecom using Psi LFP battery pack.
LED Driver for Automotive Lighting from TM Technology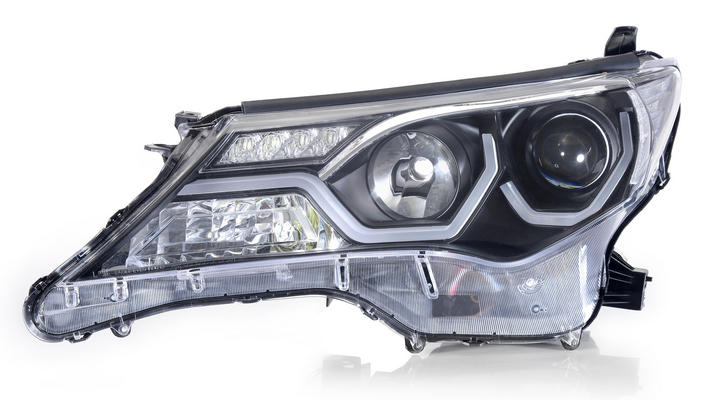 1. T8332 High Power Buck-Boost Driver: High Efficiency, High Current Accuracy Driver for H/L Beam, Fog Lamp, DRL Application. Wide Range input voltage 5~60V. Easy to Use for Diverse LED Structure.
2. T6331 SEPIC (Buck-Boost) Constant Current Driver: High Performance Driver for Fog Lamp, DRL application. Best Cost for High Power Automotive Lighting.
3. T8302 High Voltage Buck Driver Embedded MOS: High Efficiency and Compact Size for Fog Lamp, DRL, Trail Lamp Application. Wide Range input voltage 5~60V.
3D AVM (Around View Monitoring) System from Winwise Tech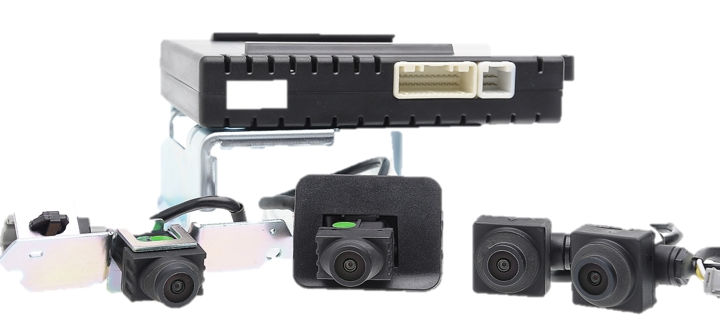 AVM provides 360-degree all around vision that can enhance the driving safety. It also provide a very realistic and intuitive driving condition, including vehicle and object features. Driving mode has several combinations from multiple views. Two type options are designed for general and luxury vehicle. The manufacturing quality is also certificated by motor company.
The Origin & Transformation of SIPO
On April 16, 2002, the Executive Yuan asked the Ministry of Economic Affairs to establish the "Semiconductor Industry Promotion Office (SIPO)" to coordinate, plan, promote and augment the development of the semiconductor industry in Taiwan.
In the past, the Semiconductor Industry in Taiwan aimed mainly at the promotion of IC fabrication and package industry with high production value; and the current development in this regard has reached the maturate stage. In order to help the industry for transformation to maximize the effects of high added value, the Industrial Development Bureau (IDB) has planned to promote the development of IC design in new application area, develop the electronic technology in the application areas of MG+4C (medical, green, automobile, computer, communication and consumer) and IoT applications, and strengthen the integration and application service of system end so as to upgrade the value of industry.
To help the industrial transformation and maximize the effects of high added values, the IDB had a careful series of evaluations and decided to turn the direction of business scope and work priorities toward "smart electronics industry." Hence, the "Semiconductor Industry Promotion Office" was renamed officially as the "Smart Electronics Industry Promotion Office (SIPO)" on Jan 1 2012. SIPO will be leading the IC industries toward the development of new, rising application areas of IoT and MG+4C (medical, green, car, computer, communication and consumer)
SIPO Smart Living EXPO Contact Information:
Contact: Smart Electronics Industry Promotion Office (SIPO), IDB, MOEA
Address: 7F-1, No.380, Sec. 1, Fuxing S. Rd., Da-an Dist., Taipei City 10656, Taiwan (R.O.C.)
Tel. #: +886-2-2706-9258; Fax #: +886-2-2704-9191
Email: This email address is being protected from spambots. You need JavaScript enabled to view it.
Website: http://www.sipo.org.tw/Eng/
Location: TWTC Nangang Hall 1, 4F
Booth No.: L1028