SIPO (Smart Electronics Industry Promotion Office) has started to promote smart home SIG(Special Interest Group) since 2016, and invited Taiwan intelligent appliance manufactures, security monitoring systems vendors and semiconductor manufactures to share the progress of smart home technologies, to hold group discussion for relevant and specific topics, and to vertically integrate system and chip technologies. It is hoped that companies in Taiwan can engage in the development of the core technologies of intelligent appliances, and the connection between the system and service platform of application can be fortified to facilitate the supply chain of smart home industry in Taiwan.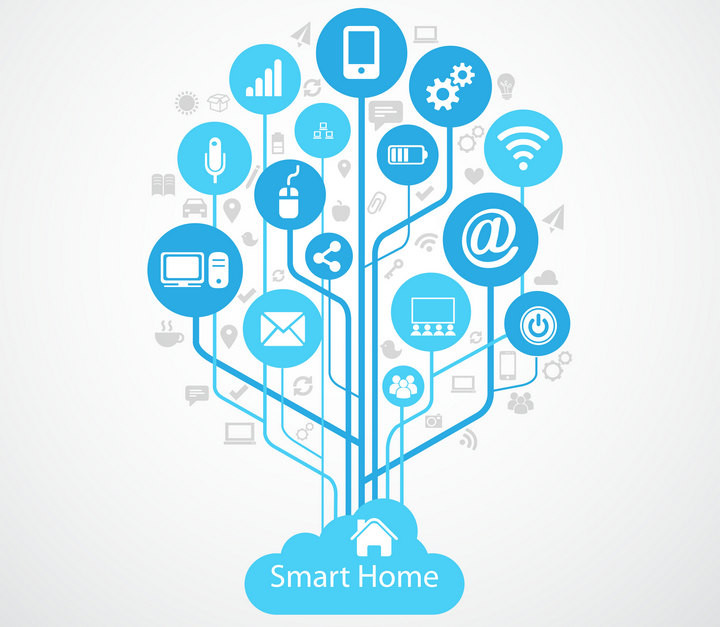 To showcase Smart integrations and applications from Taiwan's semiconductor manufacturers to overseas buyers and visitors, SIPO has organized a "SIPO Smart Living EXPO" pavilion at COMPUTEX 2017. There are two themes including Smart Internet of Vehicle and Smart Home.
IoT - WiFi SiP modules from AcSiP
AcSiP IoT-WiFi product line contain Wi-Fi SiP modules based on ARM Cortex®-M4 (32 bit RISC) processor SoC with embedded SRAM, Flash memory, lots of I/O Interfaces. The low cost, small foot print Stamp type, with Shielding, MH4 connector for Antenna, makes it ease of design-in and ideal for range of embedded applications.
IoT - LoRa SiP modules from AcSiP
AcSiP receives Silicon wafers from STMicro and Semtech, the unique SiP design principles implemented, hence enabled us to create the world's smallest SiP module based on ARM Cortex®-M0+ to M4 (32 bit RISC) processor with embedded SRAM, Flash memory, lots of I/O Interfaces. AcSiP LoRa products are certified by LoRaWAN Alliance, CLAA, Actility etc.
Multipurpose Karaoke with AndesCore™ N968A embedded, you can sing anytime and anywhere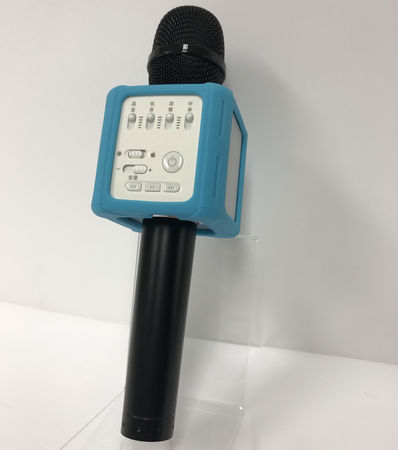 Portable Wireless Microphone: Karaoke & Music Streaming Speaker System - Compact, Portable & Powerful - Q9 Connect with Bluetooth, compatible with various Singing Applications, Built-in Rechargeable Battery. A good gift for your family and friends.
Multi-functional Karaoke: Used on your PC, phone and car, and much improvement compared with other karaoke microphones. Built-in clearly audio, vividly sound effect, you can listen and sing anytime and anywhere.
Includes Handheld Wireless Microphone: Audio File Recording Function - Headphone Jack - Aux (3.5mm) Input. Flashing DJ Party Lights - FM Radio with Digital LCD Display- USB Flash & Micro SD Memory Card Readers.
Simple and Convenient Operation: Multi-function buttons can adjust the treble, bass, reverb, accompaniment, playback volume. Free to switch the previous and next song mode. Adjustable echo length effect can bring super surround with immersive enjoy
Portable Wireless Karaoke Microphone: Handheld Condenser Microphone with Speaker for iPhone/ iPad/ iPod/ Samsung/ Sony/ HTC Smartphone. Great for showing, ceremony, outdoor wedding, seminars and karaoke parties.
AndesCore™ N903 embedded air purifier is smart, remote controlled and Environmental protection
Andes N903 embedded air purifier with seven filters, layers of filtering of pollutants in the air, can effectively remove various contaminants. The powerful air purifier with super low power consumption can be controlled remotely by app with user-friendly interface. Users can log in their cell phones, control the app and turn on the machine. At the moment when they arrive home, they can enjoy the fresh air immediately.
The wise air purifier can adjust the wind speed according to the change of the environments. When it's in the sleeping mode, the light will dim to make silent and comfortable surroundings for users.
Andes N903 Embedded Core update your electrical appliances online
With Andes N9 embedded core, the smart plug can be controlled through a smart phone anywhere in the world. Turn on /off your electrical appliances from smartphone or tablet from anywhere and monitor energy use to save money on your next bill. Users can arbitrarily set the time and multiple timing tasks. The configuration is super simple via app with iPhone and Android system supported, covering almost all smart phones.
Sprout – Senior Care System With Advance IoT & AI from Smart X Lab
Sprout is a senior care system that combines the latest in IoT technology and artificial intelligence. Designed to be senior-centric, it respects their privacy while reducing the workload of senior caregivers in institutions and at home. Sprout aims to be the senior care communication log of record. Combining automatic sensor data from the environment, simple manual annotations from caregivers, and analyses from artificial intelligence, Sprout offers applications including indoor positioning, activity record, and vital sign trends and alerts. Sprout aims to ensure senior safety while enhance their quality of life.
Sonix Optical ID platform
The Optical ID (Optical ID) utilizes optical technology to read unique invisible dot patterns printed on almost any traditional paper or material. The data read from the printed codes by an OID can be transferred to a computer, smart device, or digital content controller allowing printed material to interact with sound, animations, or control The Sonix OID can be utilized as an innovative input control device supporting digital handwriting applications. The OID can connect to cloud resources, combined with the whiteboard for digital classroom learning, or through set top box to connect to TV, as a learning, shopping, and entertainment platform at home.
Sonix smart home surveillance solutions

Sonix smart home surveillance solutions support up to 4 cameras with HD image quality. Through Wifi or Ethernet wireless transmission users can simultaneously monitor different space indoor or outdoor to ensure home security. The indoor transmission distance is up to 165 feet and the transmission effect is excellent without lag. With the function of movement detection recording and real time playback the home surveillance solution is the best home security guard.
Sonix Health Care solutions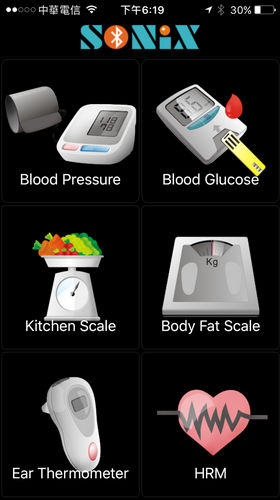 Sonix introduced a series of personal health care solutions including blood pressure meter, blood glucose meter and ear thermometer… etc., all with its high precision function MCU as the core. The blood pressure monitor is equipped with 8051 core and built-in flash memory that enables developers easy to develop and produce end products. The solution is built-in ISP function to record and store a large number of blood pressure data. The accuracy of embedded digital analog converter is up to 24 bits which makes the detection of blood pressure, heartbeat rate and other physiological parameters more accurate. Sonix also provides a user friendly App. All of these devices can be linked to the App through Bluetooth, WiFi, Voice or NFC. The health care data can be uploaded to cloud for analysis and control, as your best healthcare guardian.
Sonix AWS IOT Voice Control Device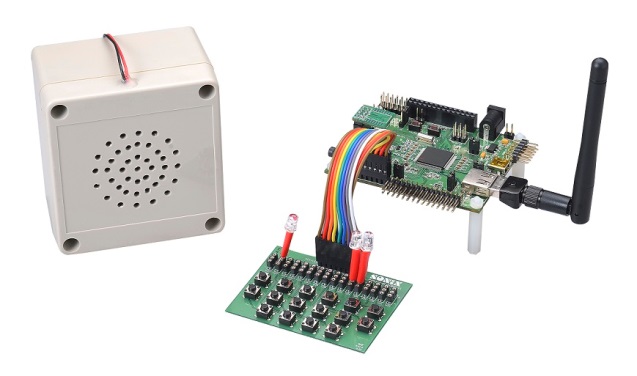 Amazon voice assistant Alexa is everywhere at CES 2017. Products integration with Alexa, meaning they can be controlled by voice commands. It is definitely the most popular application of this year. Sonix introduces its AWS IOT module, which can link the Alexa Cloud Digital Assistant. With the AWS IOT module, users can utilize mobile phone voice kits easily to control electronic devices at home such as lights and audio equipment, manipulate appliances or interact with toys. The Sonix AWS IOT module complied with the Amazon standard network SSL encryption protocol to ensure the confidentiality and security of data transmission.
Smart Clothes from Sinopulsar - Auto body temperature detection, better sleep quality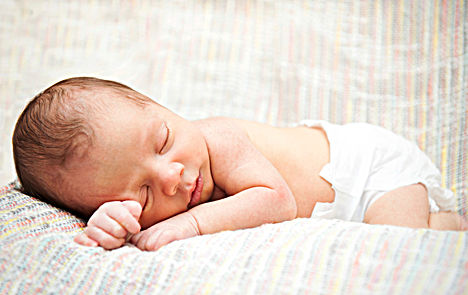 Did you have experienced that once your baby/child or you have cold or flu then you did extra effort to get up to measure your(or your kid's) body temperature? It was even worse than the cold or flu because your sleep is valuable for the next day. It is no compensation for you to do this again. You/your baby can just wear smart clothe as normal wear to sleep, once you/your baby had fever, it will notify you for the app.
We are also excited to say here is clothe to wear which can measure your Basal Body temperature without thermometer in every morning! The good thing for this because smart clothes is more convenient and accurate while you are get up to measure your body temperature. Plus you won't forget to measure it because you already wear it.
Smart Diapers from Sinopulsar - Adult Diaper Changing Notification with respect and science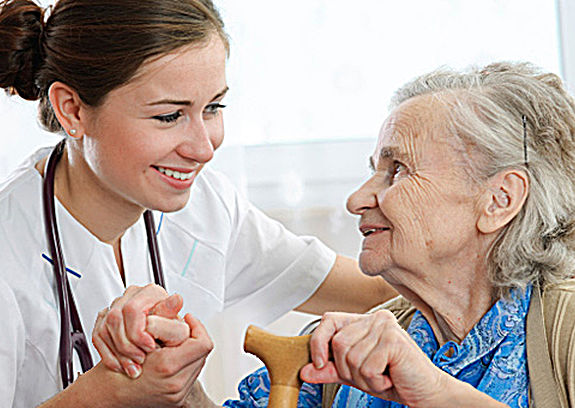 No Rush No Embarrassed to toilet! Diaper Changing Notification with confident. You can set humidity up by your own. Stool detection can help the caregivers to manage their task promptly and reducing their checking task. It's more healthier to change new diaper dynamically to reduce any possibility of infection such as inflammation of the urethra(IU) if patients change it immediately with smart diaper notification.
"tGi" LED Red Light therapy device Topunion Globaltek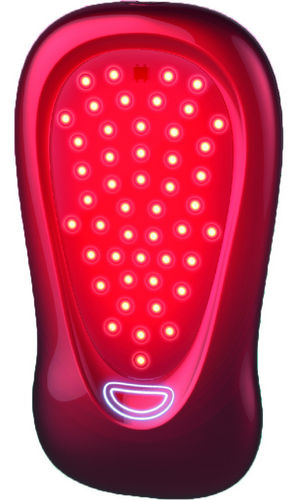 The red light wavelength of featuring in the product boosts the healing rate of our skin wounds, plus the skin tightening, light-wrinkle smoothing effect derive from it, we provide all the medical quality features to let our customers can get anytime, anywhere. Stylish presence, mobile & light weight, it is charged with micro USB interface. It is easy to carry out and convenience to use.
"tGi" LED Blue Light therapy device Topunion Globaltek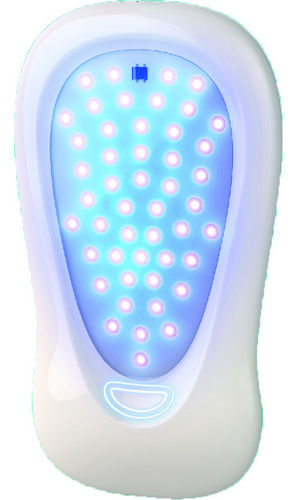 The anti-bacteria effect featuring in our blue-light product can be applied on the treatment of acne and allergic skin, we provide all the calming, moisturizing effect in medical quality features to let our customers can get anytime, anywhere. Stylish presence, mobile & light weight, it is charged with micro USB interface. It is easy to carry out and convenience to use.
The Origin & Transformation of SIPO
On April 16, 2002, the Executive Yuan asked the Ministry of Economic Affairs to establish the "Semiconductor Industry Promotion Office (SIPO)" to coordinate, plan, promote and augment the development of the semiconductor industry in Taiwan.
In the past, the Semiconductor Industry in Taiwan aimed mainly at the promotion of IC fabrication and package industry with high production value; and the current development in this regard has reached the maturate stage. In order to help the industry for transformation to maximize the effects of high added value, the Industrial Development Bureau (IDB) has planned to promote the development of IC design in new application area, develop the electronic technology in the application areas of MG+4C (medical, green, automobile, computer, communication and consumer) and IoT applications, and strengthen the integration and application service of system end so as to upgrade the value of industry.
To help the industrial transformation and maximize the effects of high added values, the IDB had a careful series of evaluations and decided to turn the direction of business scope and work priorities toward "smart electronics industry." Hence, the "Semiconductor Industry Promotion Office" was renamed officially as the "Smart Electronics Industry Promotion Office (SIPO)" on Jan 1 2012. SIPO will be leading the IC industries toward the development of new, rising application areas of IoT and MG+4C (medical, green, car, computer, communication and consumer)
SIPO Smart Living EXPO Contact Information:
Contact: Smart Electronics Industry Promotion Office (SIPO), IDB, MOEA
Address: 7F-1, No.380, Sec. 1, Fuxing S. Rd., Da-an Dist., Taipei City 10656, Taiwan (R.O.C.)
Tel. #: +886-2-2706-9258; Fax #: +886-2-2704-9191
Email: This email address is being protected from spambots. You need JavaScript enabled to view it.
Website: http://www.sipo.org.tw/Eng/
Location: TWTC Nangang Hall 1, 4F
Booth No.: L1028