To help the industrial transformation and maximize the effects of high added values, the Industrial Development Bureau (IDB) has established the "Smart Electronics Industry Project Promotion Office (SIPO)" on Jan 1, 2012.To showcase smart integrations and applications from Taiwan's electronics manufacturers to overseas buyers and visitors, SIPO has engaged in COMPUTEX since 2016 and generated a lot of positive feedback from visitors.
This year, SIPO invites 9 companies to set up a collective booth "Smart Living Pavilion" which comprises Smart cars, Smart medicals and Smart home (Booth number L0432). This pavilion would assist IoT application vendors to gain publicity, impress good image, and help in showing vendors level of professionalism of smart technology.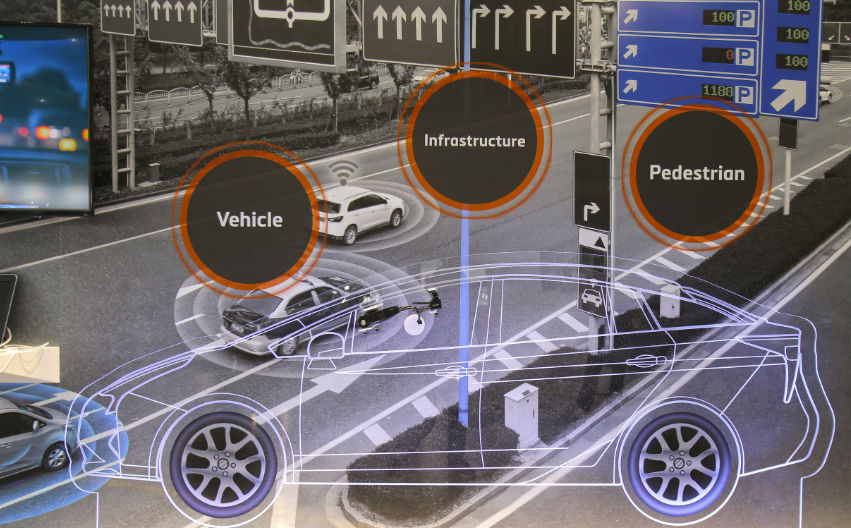 There are 9 products form 4 electronics companies in the smart car display area.
1.Etron Technology, Inc.
High Quality/Reliability DRAM and SPI-NAND for Car's ADAS and Infotainment System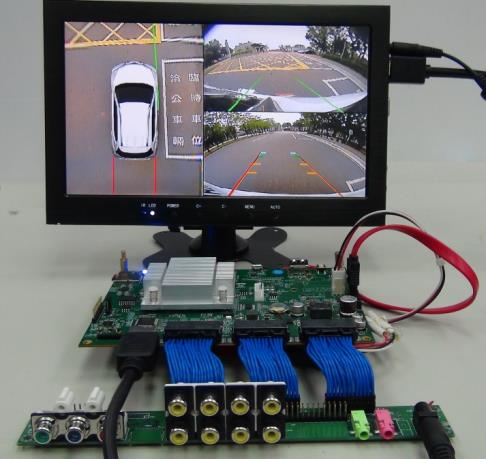 Advanced Driver Assistance Systems (ADAS) is the key to the development of unmanned vehicles and it is the focus of technology research and development for today's major wafer, electronic systems, and depots. ADAS is the main control unit to deal with different types of vehicle sensors providing information and data, it also needs to integrate with the car's information as well as audio and video platform (Car Infotainment). Etron has a complete vehicle buffer memory product line, which not only can provide main control unit's audio and video processing needs, it can also support front, rear, left and right views of the image photography modules, providing high-quality customized vehicle buffered memory needs.
Etron Technology, Inc.
V Solution - Smart Vehicle Solution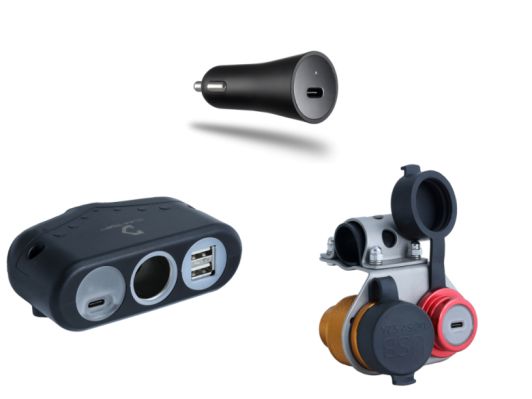 The technologies and resources involved in the automotive electronics fields of Autonomous Vehicle, Internet of Vehicle and New Energy Vehicle (NEV) cover a wide range of technologies. Semiconductors play one of the necessary roles. Etron Tech Initiated the V solution for Smart Vehicle Applications, which includes:
- 360° Video Recorder
- Audio Visual Navigation (AVN)
- USB Type-C Car Charger
- Advanced Driver Assistance System (ADAS)
- Automotive LED Lighting
- Adaptive Driving Support: a. Driver's State Detection, b. Gesture Control
Etron Technology, Inc.
LED Driver for Automotive Lighting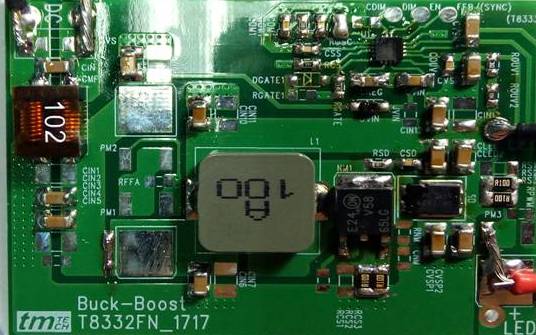 T8332 High Power Buck-Boost Driver: High Efficiency, High Current Accuracy Driver for H/L Beam, Fog Lamp, DRL Application. Wide Range input voltage 5~60V. Easy to Use for Diverse LED Structure.
T6331 SEPIC (Buck-Boost) Constant Current Driver: High Performance Driver for Fog Lamp, DRL application. Best Cost for High Power Automotive Lighting.
T8302 High Voltage Buck Driver Embedded MOS: High Efficiency and Compact Size for Fog Lamp, DRL, Trail Lamp Application. Wide Range input voltage 5~60V.
2.Taiwan Microelectronics Technologies Inc
Intelligent Bolt System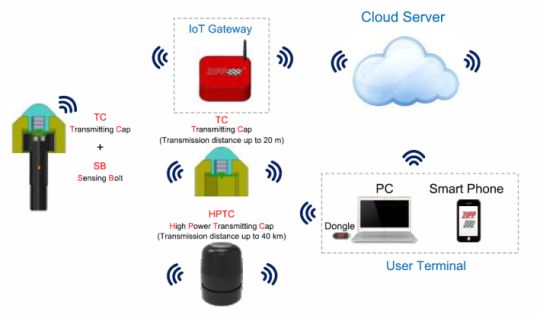 The system transmits the twisting message of the strain gauge to the controller (TCA) through 2.4GHz wireless transmission. Control the valve by the controller and control the screw lock. The CAP has a large battery embedded. When the screw is locked and the CAP can monitor the real time torque and clamping force as well as the bolting sequence throughout the bolting procedures. It can be used in vehicles, buildings, bridges and major equipment.
3.Darfon Electronics Cor.
BESV LX1 (Premium e-bike)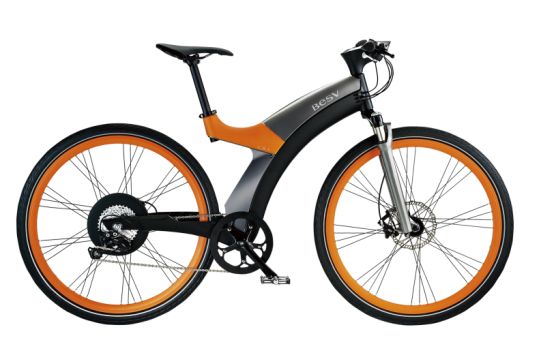 Majestic. Powerful. Intelligent.
These words perfectly describe the LX1, our premium pedal-assisted electric bicycle. With its stylish design, sturdy aluminum frame, and an advanced power drive system featuring our exclusive Algorhythm technology, the BESV LX1 is truly the king of the road.
Produced using the same manufacturing process as Moto GP racing motorcycles, the LX1's aluminum frame provides world-class performance. The frame's design is hand-sculpted, and the use of aluminum provides a tough, reliable, and cost-effective frame option.
Smart Mode calculates the level of assistance you need for optimal ride comfort, taking into account both riding conditions and your pedaling power, and intelligently adjusts the power while you ride.
Fine-tuned by our team of software experts, Algorhythm calculates the power needed by the drive system and delivers optimal performance whenever it is required.
The LX1 incorporates an advanced direct motor placed on the e-bike's rear wheel. The direct motor design delivers greater efficiency, as less than 20 percent of the motor's power is lost during use, resulting in exceptional power to the rear wheel.
The LX1 features a premium SONY® battery. Highly dependable and long-lasting, the LX1's battery delivers as much as 80 kilometers of power-assistance on a full 6-hour charge.
The LX1's fully independent seat post and saddle transforms the traditional triangle-shaped bike design and supports up to 120 kilograms.
Inspired by technology from the automobile industry, the LX1 features a one-step power start-up. Simply turn the key on and you are ready to go.
Darfon Electronics Cor.
Integrated Smart e-Bike Battery & Smart Charger

E4C0C is compact integrated 504Wh batter, and compatible to several popular motors.
Battery parallel function can add extra 3 batteries to increase capacity to over 2000Wh
Excellent BMS design to optimize battery performance.
Optional embedded Bluetooth module to connect smart phone app. to show eBike & battery condition.
Smart charger can provide precise charging current & voltage via communication with battery.
Darfon Electronics Cor.
Automotive Ceramic Capacitor & Alloy Molding Inductor
For many years, Darfon has been committed to the development and production of precision passive components, including IT/Industrial/Medical/Network Communication and other industrial applications, and has continued to develop advanced materials. With the development of the automotive market in recent years using high-end powder technology, such as thermal resistance and vibration resistance, and a stable process control process, Darfon can provide highly reliable automotive passive components to support the in-cabin design of Infortainment/Comfort Control/Accessory.
4.MiTAC Digital Technology Corporation
Connected solution
With the popularization and convenience of connected devices, the Government/Car OEM/Fleet companies required the telematics devices in the vehicle is increasing.
Overall application will required the Video/Vehicle data through the telematics device to upload with cloud, and administrator can know the current Vehicle data/location/video. Moreover, analysis the driving optimization and vehicle status.
With years of outstanding experience in GPS and dashcam video images, we offer Connected DVR's product features as follows:
1. Wi-FI hotspot
2. Driving Optimization
3. Remote Update
4. Anti-Thief Tracking
5. Real-time Sharing
SIPO Smart Living Pavilion Contact Information:
Contact: Smart Electronics Industry Project Promotion Office (SIPO), IDB, MOEA
Address: 7F-1, No.380, Sec. 1, Fuxing S. Rd., Da-an Dist., Taipei City 10656, Taiwan (R.O.C.)
Tel. #: +886-2-2706-9258; Fax #: +886-2-2704-9191
Email: This email address is being protected from spambots. You need JavaScript enabled to view it.
Website: https://www.sipo.org.tw/Eng/
Location: TWTC Nangang Hall 1, 4F
Booth No.: L0432