SIPO (Smart Electronics Industry Promotion Office) started to promote medical electronics SIG in 2012. In response to the trend of IoT, the name of medical electronics SIG has officially been changed to "Smart Medical Electronics SIG" since this year. It is hoped that companies in Taiwan can engage in the development of the core technologies of smart medical care and wearable devices, and the connection between the system and service platform of application can be fortified to facilitate the supply chain of smart medical electronics in Taiwan.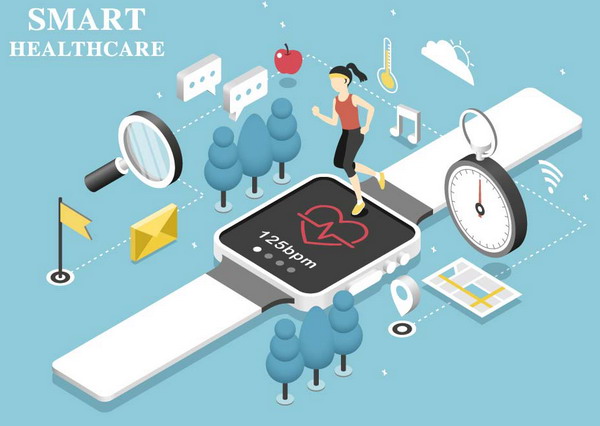 To showcase Smart integrations and applications from Taiwan's semiconductor manufacturers to overseas buyers and visitors, SIPO has organized a "SIPO Smart Living EXPO" pavilion at COMPUTEX 2016. There are three themes including Smart Internet of Vehicle, Smart Medical Electronics and Smart Home.
AcoMo Sensor Belt for Baby, Innovation from the Parent's Heart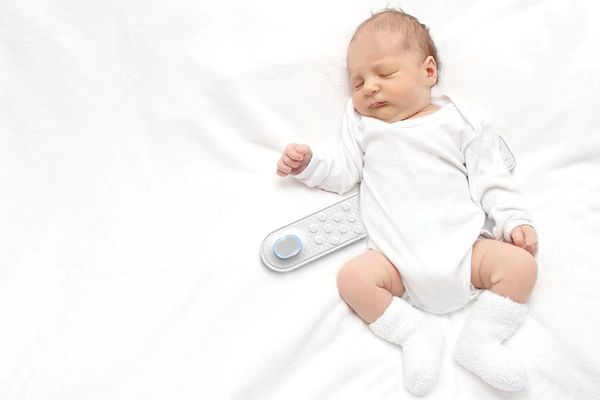 AcoMo is being hold and creative in helping each family achieve better care to love ones. As parents and designer, we all know that we cannot attend to them every second. We wish the best of care at every moment of our child's life. Our vision is to create smart product to take care of your love on in a new and easy way.
AcoMo Sensor Belt for Baby, which provide 24/7 care to your loved one. There is no complicated biological signal or sensor data, we will provide the information which the parent really care about it. It is new and easy way to care your loved one anytime, anywhere. Essentially, AcoMo Sensor Belt goes where baby goes. We believe we have created a product with our excited and positive mine.
Being parents ourselves, we believe we have created the most trusted and ideally, the most affordable device currently available worldwide.
Smart Adult Diaper from Sinopulsar Technology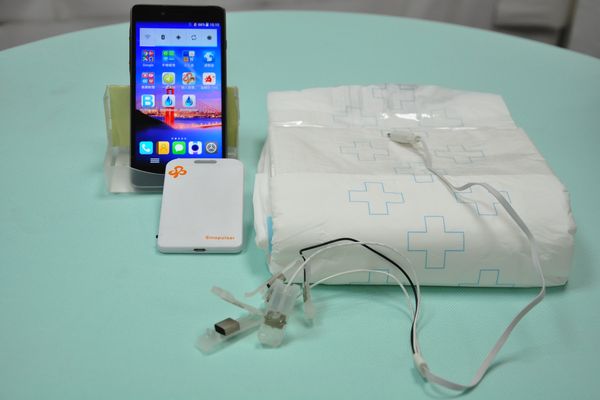 Sinopulsar's Smart Adult Diaper monitoring the wet situation inside the diaper and activating a warming if wetness level is reached. It is using wireless connectivity with Bluetooth 4.0 technology, an App installed on the smartphone, and to detecting not only urine but also excrement.
For better care monitoring, the smartphone will sound an alarm when the device leaves your vicinity. So it is suitable for nursing home, care centers, elderly hospital and home care for the elderly.
Smart Clothes from Sinopulsar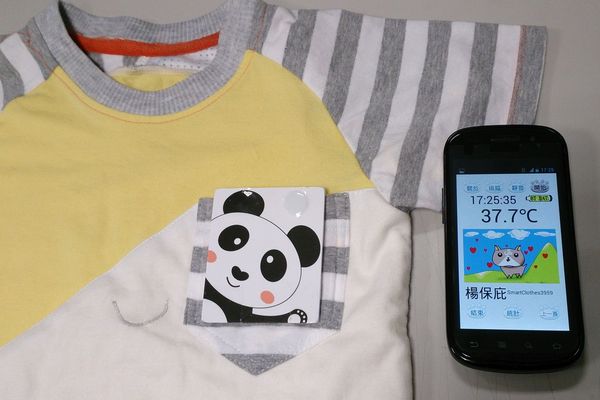 Sinopulsar's Smart Clothes is taking temperature without disturbing the baby! Understanding the concerned parents!
Smart clothes make body temperature measurement thoughtful, convenient, comfortable, intelligent and fast. The developed wearable product embedded with the temperature sensing module, the relative clothing and the free APP.
Clothing and sensing module can be separated for convenience of wash and laundry. Sensing module can be used on the other relative clothing -- to reduce users' cost.
The Bluetooth module (or NFC module) can be applied on door access and temperature monitor / management temperature data recording and graphical display can be applied in health management, hoping to help alleviate the burden on parents and caregivers.
Indoor tracking & positioning system from Smart X Lab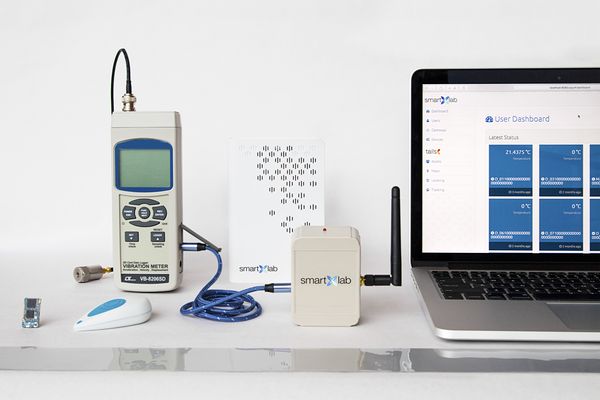 Smart X Lab has an unique wireless mesh network technology. With this technology, Smart X Lab provides a turn-key platform for large scale internet of things. Users can see and control devices in real time on the platform.
Smart X Lab also provides indoor tracking and positioning capabilities through this platform. Personnel and assets, carrying a small wireless tag, can be easily positioned on a map.
The Origin & Transformation of SIPO
On April 16, 2002, the Executive Yuan asked the Ministry of Economic Affairs to establish the "Semiconductor Industry Promotion Office (SIPO)" to coordinate, plan, promote and augment the development of the semiconductor industry in Taiwan.
In the past, the Semiconductor Industry in Taiwan aimed mainly at the promotion of IC fabrication and package industry with high production value; and the current development in this regard has reached the maturate stage. In order to help the industry for transformation to maximize the effects of high added value, the Industrial Development Bureau (IDB) has planned to promote the development of IC design in new application area, develop the electronic technology in the application areas of MG+4C (medical, green, automobile, computer, communication and consumer) and IoT applications, and strengthen the integration and application service of system end so as to upgrade the value of industry.
To help the industrial transformation and maximize the effects of high added values, the IDB had a careful series of evaluations and decided to turn the direction of business scope and work priorities toward "smart electronics industry." Hence, the "Semiconductor Industry Promotion Office" was renamed officially as the "Smart Electronics Industry Promotion Office (SIPO)" on Jan 1 2012. SIPO will be leading the IC industries toward the development of new, rising application areas of MG+4C(medical, green, automobile, computer, communication and consumer) and IoT applications.
SIPO Smart Living EXPO Contact Information:
Contact: Smart Electronics Industry Promotion Office (SIPO), IDB, MOEA
Address: 7F-1, No.380, Sec. 1, Fuxing S. Rd., Da-an Dist., Taipei City 10656, Taiwan (R.O.C.)
Tel. #: +886-2-2706-9258; Fax #: +886-2-2704-9191
Email: This email address is being protected from spambots. You need JavaScript enabled to view it.
Website: http://www.sipo.org.tw/Eng/
Location: TWTC Nangang Hall 1, 4F
Booth No.: L0826