SIPO (Smart Electronics Industry Promotion Office) has started to promote smart home SIG(Special Interest Group) since this year, and invited Taiwan intelligent appliance manufactures, security monitoring systems vendors and semiconductor manufactures to share the progress of smart home technologies, to hold group discussion for relevant and specific topics, and to vertically integrate system and chip technologies. It is hoped that companies in Taiwan can engage in the development of the core technologies of intelligent appliances, and the connection between the system and service platform of application can be fortified to facilitate the supply chain of smart home industry in Taiwan.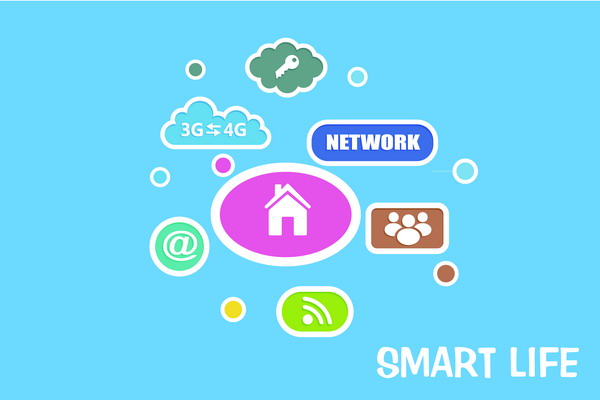 To showcase Smart integrations and applications from Taiwan's semiconductor manufacturers to overseas buyers and visitors, SIPO has organized a "SIPO Smart Living EXPO" pavilion at COMPUTEX 2016. There are three themes including Smart Internet of Vehicle, Smart Medical Electronics and Smart Home.
α-Care Biometer (BLE & Dongle) from HOLTEK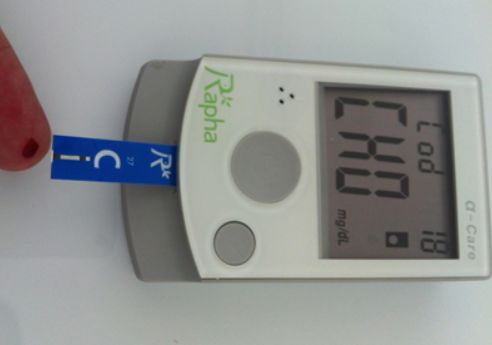 HOLTEK α-Care Biometer has two types of devices, one is BLE (Bluetooth Low Energy), Dongle type with no display screens, either type applicable to APP for display & management of blood glucose.
Blood glucose / cholesterol testability by various test strips with sample blood: 0.7/5.0ul, and it has memory of 99 numerical values. CR2032-battery providing users with low-voltage display, testable for 1000 times.
NQ3S Single Station Smoke Detector from HOLTEK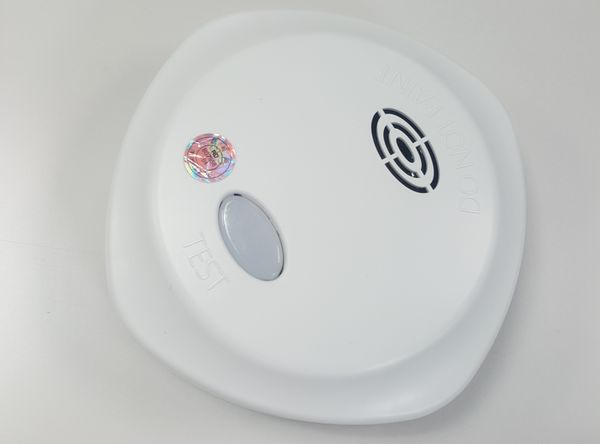 HOLTEK NQ3S Single Station Smoke Detector is powered with 3V- battery. It comes with english voice alarm, low power consumption design and usable for 10 years under normal environmental conditions & usage. The testing function is to press a test key to execute the auto-test and ensure the normal function. NQ3S is simply fitted to suitable places, no need of outer diagrams; It is easy to test, optionally using a magnet bar to simulate a voice testing function.
Hexacopter Solution from Nuvoton Technology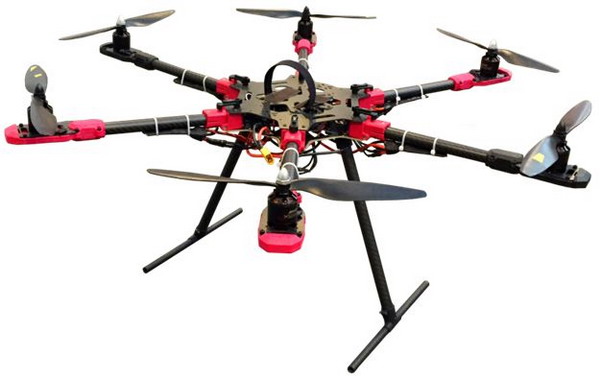 Nuvoton's full product line covers all types of drone applications, from drone components to accessories. The Nuvoton M452 flight control board is integrated by 32- bit Cortex®-M4F core (running up to 72 MHz). It integrated 10 DoF MEMS, including MPU6500 attitude sensor, HMC5883 e-compass, and BMP280 barometer. The Nuvoton sensor fusion technology (AHRS Library) allows user to focus on flight control applications without the need to develop complex fusion algorithms.
Wireless Charger solution from Nuvoton Technology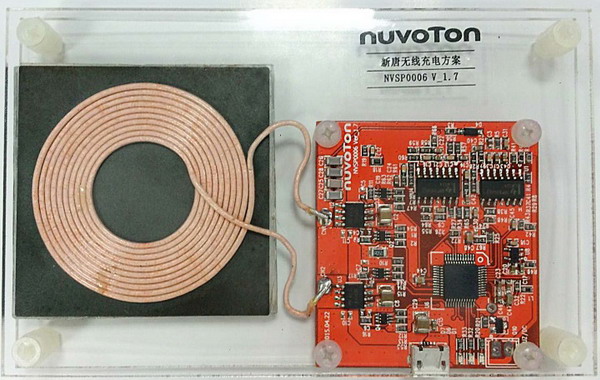 Nuvoton's Wireless charging solution uses the NuMicro® Cortex®-M0 microcontroller and conforms to the Wireless Power Consortium (WPC) Qi standard. It implements all of the functions of the Qi standard, and is compatible with Qi receivers, while offering smart management of wireless power transmission. A dynamic power adjustment function has been added to enhance user satisfaction and ensure that charging will continue even when input power is low. A foreign object damage function is also included to ensure user safety during charging.
Room Hub from EQL Tech.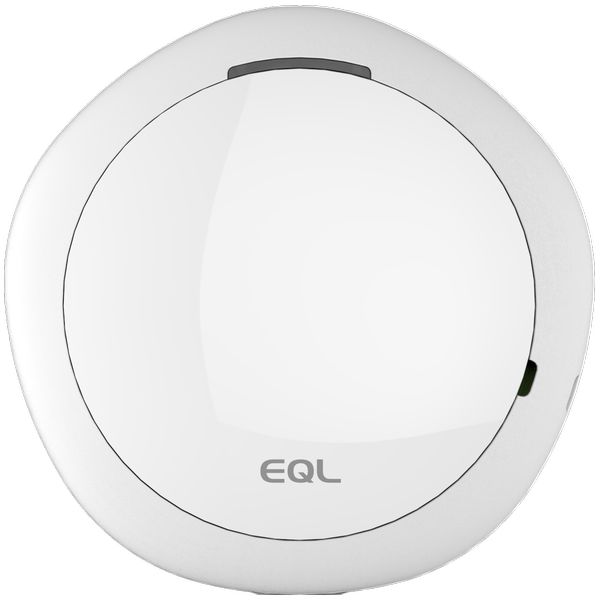 Room Hub is a tiny smart gateway with temperature, humidity and IR sensors built-in, it helps you to control legacy home appliance in a smart way without replacing them.
By using APP designed for iOS and Android, you can use mobile device not only as a local but also a Cloud-based remote controller for air conditioner and fan, more supported appliance categories coming soon through APP update.
Even more, Room Hub comes with WiFi/Bluetooth/AllJoyn connectivity, it connects to other IoT devices easily, such as PM2.5 sensor, air purifier, smart plug, LED bulb and etc. to create a smart home ecosystem.
IR Thermopile Array Sensors from Oriental System Technology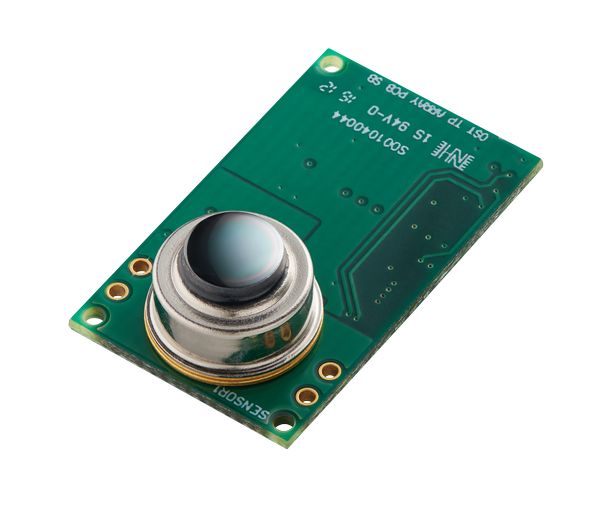 OST, a reputed IR thermopile expert, is glad to launch the edge-cut infrared sensor series – IR Thermopile Array. The thermopile array sensors realise the Smart & Energy saving expectations in applications: 1.Smart HVAC control, 2.Occupancy sensor for security, 3.Gesture control for interactive appliance, 4.Energy management, 5.Building automation, 6.OST now provides 16x16 pixel thermal image IR thermopile array modules.
The Origin & Transformation of SIPO
On April 16, 2002, the Executive Yuan asked the Ministry of Economic Affairs to establish the "Semiconductor Industry Promotion Office (SIPO)" to coordinate, plan, promote and augment the development of the semiconductor industry in Taiwan.
In the past, the Semiconductor Industry in Taiwan aimed mainly at the promotion of IC fabrication and package industry with high production value; and the current development in this regard has reached the maturate stage. In order to help the industry for transformation to maximize the effects of high added value, the Industrial Development Bureau (IDB) has planned to promote the development of IC design in new application area, develop the electronic technology in the application areas of MG+4C (medical, green, automobile, computer, communication and consumer) and IoT applications, and strengthen the integration and application service of system end so as to upgrade the value of industry.
To help the industrial transformation and maximize the effects of high added values, the IDB had a careful series of evaluations and decided to turn the direction of business scope and work priorities toward "smart electronics industry." Hence, the "Semiconductor Industry Promotion Office" was renamed officially as the "Smart Electronics Industry Promotion Office (SIPO)" on Jan 1 2012. SIPO will be leading the IC industries toward the development of new, rising application areas of MG+4C(medical, green, automobile, computer, communication and consumer) and IoT applications.
SIPO Smart Living EXPO Contact Information:
Contact: Smart Electronics Industry Promotion Office (SIPO), IDB, MOEA
Address: 7F-1, No.380, Sec. 1, Fuxing S. Rd., Da-an Dist., Taipei City 10656, Taiwan (R.O.C.)
Tel. #: +886-2-2706-9258; Fax #: +886-2-2704-9191
Email: This email address is being protected from spambots. You need JavaScript enabled to view it.
Website: http://www.sipo.org.tw/Eng/
Location: TWTC Nangang Hall 1, 4F
Booth No.: L0826